---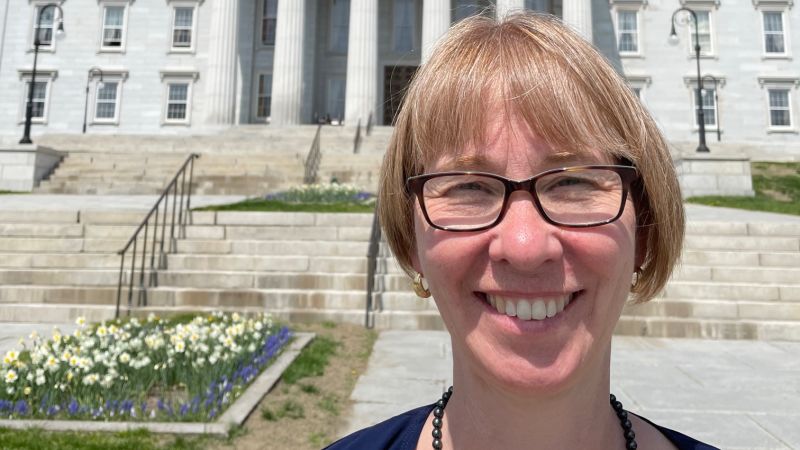 Thank you for staying in touch over the past two years by contributing your ideas and sharing your stories and your concerns. The 2021/2022 legislative session will go down in the history books as the "COVID Biennium." This pandemic has continued to reveal the gaps and inequities in our system, has tested our institutions and forced us to think creatively. In Vermont, we've taken bold action to meet our challenges together and I'm proud of our state budget and the collaborative work lawmakers put in over the last two years.
As your State Representative I carried your priorities with me as I worked diligently to ensure that the millions of dollars coming into the state were put to immediate and effective use in response to the crisis. I ran for office in 2018 because I care deeply about the future of our small rural communities. The last two years have been extremely challenging, but also filled with many bright spots. It has been an honor to serve Guilford and Vernon and to bring my spirit of collaboration, creative thinking and values to this work.
During the 2022 session I focused my energy on supporting families and small businesses who have been impacted by the pandemic; addressing the complex and interconnected challenges of housing, child care and the workforce; investing in strategies to combat climate change; supporting our students, teachers and schools; and investing in the build-out of broadband and infrastructure for our rural communities. Over the last two years I championed reproductive rights, climate action and investments in rural broadband; stood up for racial justice and worked for more just and equitable policies in the realms of criminal justice, policing, education and environmental justice. I also co-sponsored legislation to address climate change, increase investments in affordable child care and housing, modernize our transportation sector and successfully advocated for resources for our rural communities which included $15.9 million for capital investments in our libraries to improve community access to highspeed internet; and $9 million for the creative sector's economic recovery. And there's a lot more to do. I believe we must collectively push forward to make essential changes so Vermont is a state where all of us can thrive, not just a select few.
This newsletter is longer than usual as it includes highlights from the 2022 session. You can also visit my legislative page to see the bills I co-sponsored and how I voted on all the bills that came to the House floor.
While the session has ended, I look forward to meeting and talking with neighbors. Please know that I am available to answer questions, help you connect with resources, and listen to your priorities.
It has truly been an honor to represent the people of Guilford and Vernon in the Vermont House of Representatives, and I hope to earn your vote in this next election and continue to be a strong voice for Guilford and Vernon in the Vermont House.
Stay in touch and stay safe!
---