---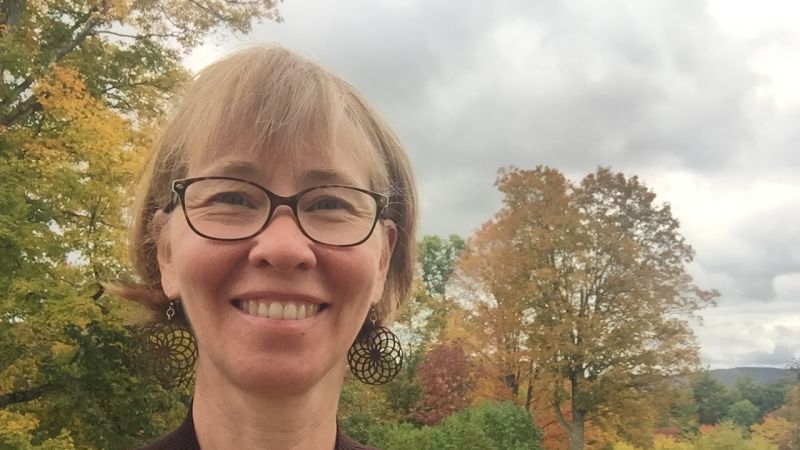 Thank you for keeping in touch throughout Vermont's 2019/2020 legislative biennium. 2020 will go into the books as a memorable year. This pandemic has disrupted every aspect of our lives, including the usual rhythm of the Vermont Assembly. We have seen how our collective actions of staying at home, social distancing, and wearing masks in public have helped to flatten the curve in Vermont. We continue to have a shared social responsibility to protect our neighbors and to prevent the spread of COVID-19.
In mid-March, the Vermont Assembly pivoted from working under the golden dome to working remotely from our living rooms and home offices over Zoom for an extended session. We worked through the end of June and returned on August 25th for an extended special session to complete our work on the FY21 budget and to advance critical legislation to address the health and economic needs of Vermonters and to take action on climate change.
I ran for office because I care deeply about the future of our small rural communities. As a first-term legislator, I have been working on the issues that matter to my constituents through active participation in the Climate Solutions Caucus, the Rural Economic Development Working Group, the Women's Caucus, and the Social Equity Caucus. I co-sponsored legislation to expand rural broadband, address climate change, and increase investments in affordable child-care and housing. I successfully advocated to appropriate $3.5 million of Corona Relief Funds to the Working Lands Enterprise Program and $5 million for the creative economy. You can also visit my legislative page to see the bills I co-sponsored and how I voted on all the bills that came to the House floor.
As a member of the Vermont Assembly, I also feel a deep responsibility to speak up and stand against hatred and racial injustice and to work for equity. During this pandemic we have seen protests around the country and across our state calling for change. In an unexpected way, COVID-19 has provided the time and space for people to become more aware of our society's injustices and come together to call for action, thus paving the way for some real transformative change. This gives me great hope.
Achieving equity in our society across race, class, and gender isn't the work of only a few leaders in the Legislature; this is all of our work. I hope that you will join me in this work by learning and engaging in this conversation with your neighbors, contacting your elected leaders at every level, continuing with collective action, and raising your voice. It's going to take hard work from all of us. We must collectively push forward to make these essential changes so Vermont is a state where all of us can thrive, not just the select few.
This newsletter is longer than usual as it includes key votes and legislative highlights from the 2019/2020 biennium. You can also visit my legislative page to see the bills I co-sponsored and how I voted on all the bills that came to the House floor.
While the session has ended, my work will continue into the winter as we prepare for the next legislative biennium which will begin in January 2021. My focus is on the needs of our community and on ensuring no one falls behind during this pandemic. Please know that I am available to answer questions, help you connect with resources, and listen to your priorities.
It has truly been an honor to represent the people of Guilford and Vernon in the Vermont House of Representatives, and I hope to earn your vote in this election and continue to be a strong voice for our rural communities.
Stay in touch and stay safe!
Sara Coffey
State Representative, Windham-1/ Guilford & Vernon
e-mail: SCoffey@leg.state.vt.us
Home: 802-257-0288
---