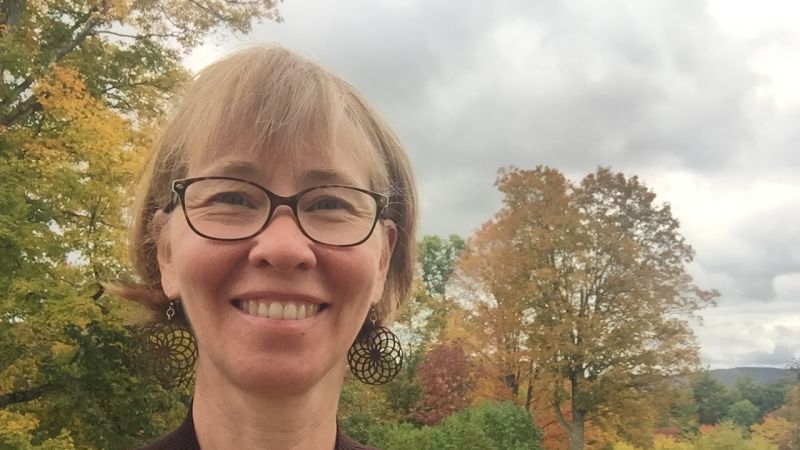 Thank you for keeping in touch throughout Vermont's 2019/2020 legislative biennium. 2020 will go into the books as a memorable year. This pandemic has disrupted every aspect of our lives, including the usual rhythm of the Vermont Assembly. We have seen how our collective actions of staying at home, social distancing, and wearing masks in public have helped to flatten the curve in Vermont. We continue to have a shared social responsibility to protect our neighbors and to prevent the spread of COVID-19.
In mid-March, the Vermont Assembly pivoted from working under the golden dome to working remotely from our living rooms and home offices over Zoom for an extended session. We worked through the end of June and returned on August 25th for an extended special session to complete our work on the FY21 budget and to advance critical legislation to address the health and economic needs of Vermonters and to take action on climate change.
I ran for office because I care deeply about the future of our small rural communities. As a first-term legislator, I have been working on the issues that matter to my constituents through active participation in the Climate Solutions Caucus, the Rural Economic Development Working Group, the Women's Caucus, and the Social Equity Caucus. I co-sponsored legislation to expand rural broadband, address climate change, and increase investments in affordable child-care and housing. I successfully advocated to appropriate $3.5 million of Corona Relief Funds to the Working Lands Enterprise Program and $5 million for the creative economy. You can also visit my legislative page to see the bills I co-sponsored and how I voted on all the bills that came to the House floor.
As a member of the Vermont Assembly, I also feel a deep responsibility to speak up and stand against hatred and racial injustice and to work for equity. During this pandemic we have seen protests around the country and across our state calling for change. In an unexpected way, COVID-19 has provided the time and space for people to become more aware of our society's injustices and come together to call for action, thus paving the way for some real transformative change. This gives me great hope.
Achieving equity in our society across race, class, and gender isn't the work of only a few leaders in the Legislature; this is all of our work. I hope that you will join me in this work by learning and engaging in this conversation with your neighbors, contacting your elected leaders at every level, continuing with collective action, and raising your voice. It's going to take hard work from all of us. We must collectively push forward to make these essential changes so Vermont is a state where all of us can thrive, not just the select few.
This newsletter is longer than usual as it includes key votes and legislative highlights from the 2019/2020 biennium. You can also visit my legislative page to see the bills I co-sponsored and how I voted on all the bills that came to the House floor.
While the session has ended, my work will continue into the winter as we prepare for the next legislative biennium which will begin in January 2021. My focus is on the needs of our community and on ensuring no one falls behind during this pandemic. Please know that I am available to answer questions, help you connect with resources, and listen to your priorities.
It has truly been an honor to represent the people of Guilford and Vernon in the Vermont House of Representatives, and I hope to earn your vote in this election and continue to be a strong voice for our rural communities.
Stay in touch and stay safe!
Sara Coffey
State Representative, Windham-1/ Guilford & Vernon
e-mail: SCoffey@leg.state.vt.us
Home: 802-257-0288
KEY VOTES 2019/2020 BIENNIUM
Yea: Preserving reproductive liberties and the right to choose (H.57/Act 47)
Yea: Global Warming Solutions Act (H.688)
Yea: Investments in weatherization to reduce costs and greenhouse gas emissions (H.63/Act 62)
Yea: $1.5 million investment in rural broadband expansion (H. 513/Act 79)
Yea: Ethnic Studies bill (H.3/Act 1)
Yea: $10.5 million investment in early child-care funding (H. 531/Act 72)
Yea: Increasing the minimum wage to $15/hour by 2026 (S.23/vetoed by the Governor)
Yea: Paid family leave (H.107/vetoed by the Governor)
Yea: Older Vermonters Act (H.611)
Yea: Investments in agriculture, forestry and working lands enterprises (H.542/Act 72
Yea: Creating a regulated market for retail cannabis (S.54)
Yea: Support for cities towns to operate and address fiscal concerns during the COVID-19 crisis
Yea: Fair and Impartial Policing (H.518/Act 41)
Yea: Justice Reinvestment & Criminal Justice Reforms (S.338, S.119, S.124 and S.24)
Yea: Dedicated funding source for Clean Water Projects (S.96/Act 76)
Yea: State-wide Ban on Single Use Plastic Products (S.113/Act 69)
Yea: Grant free Vermont fishing and hunting licenses to Abenaki (H.716/Act 143)
Yea: Protection of Migratory Birds (H.683)
You can also visit my legislative page to see the bills I co-sponsored and how I voted on all the bills that came to the House floor.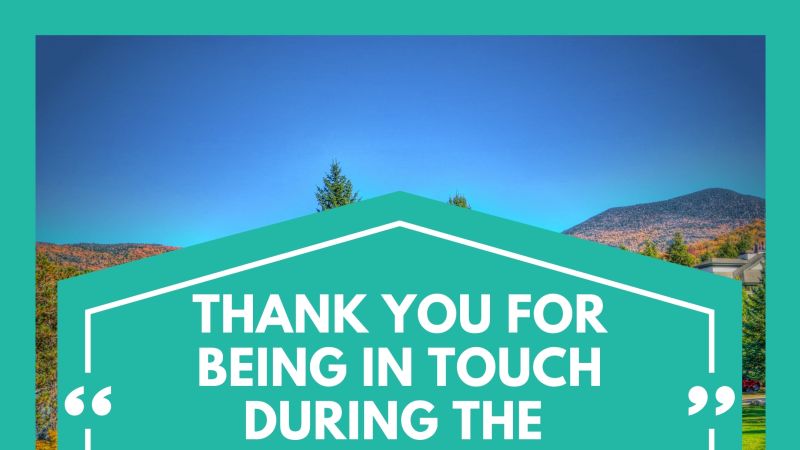 2019/2020 LEGISLATIVE HIGHLIGHTS
These are some of the highlights of legislation we passed during the 2019/2020 biennium.
FY21 BUDGET/COVID RELIEF FUNDS Because of the COVID-19 pandemic and its impact on our region, this year's budgeting process was longer and more complex than any in recent history. We took on the challenge and led with our values. The Vermont House of Representatives gave final approval to the $7.17 billion state budget bill on September 25th and it was sent directly to the Governor's desk. The FY 2021 budget expedites relief to those in need and puts us on a strong financial footing to continue our recovery efforts when the legislature reconvenes in January.
The budget builds on the priorities we established in 2019. It does so while investing in our future and protecting the most vulnerable. The bill authorizes the final round of federal Coronavirus Relief Funds to strengthen our communities. It bolsters all Vermont colleges and makes a record investment in public post-secondary education, including $23.8 million in bridge funding for the Vermont State Colleges System, and $10 million in pandemic relief for UVM.
The budget allocates resources to make child care more affordable, provides dollars for vulnerable Vermonters looking to start businesses, expands hazard pay for frontline workers, directs financial assistance to Vermonters left out of federal stimulus payments, and supports the reform of our corrections system. It funds the Global Warming Solutions Act and strengthens public transportation and incentives to reduce the cost of electric vehicles.
These investments are achieved without making cuts to the services Vermonters count on. Our budget priority list was developed with feedback from neighbors, with several public sessions held throughout the state in August. We sought creative ways to fund critical programs while keeping our promise to fully fund long-term obligations. Our rainy day funds are also funded at or above statutory levels, ensuring we have a cushion to absorb financial shocks in the uncertain months ahead.
Historical moments, like the one we've experienced the past six months, test institutions and force us to think creatively. In Vermont, we've taken bold action to meet our challenges together. I'm proud of our state budget and the collaborative work lawmakers put in this session. As we move forward, I will continue to support our communities' priorities, investing in individuals, and ensuring we have a COVID-19 recovery that leaves no one behind.
STRENGTHENING OUR RURAL ECONOMY In March, our work pivoted to address the economic crisis that Vermont was facing to invest in workers and businesses. In the House we developed a plan to provide economic relief to Vermonters—touching nearly every business sector in the state. We also worked to implement emergency unemployment insurance provisions, hazard pay for frontline workers, and workers compensation policies as a result of the pandemic.
Before we adjourned, we expedited $1.25 billion in corona relief funds (CRF) with $228.7 million in economic recovery grants to businesses and nonprofits that have suffered significant losses. $76 million to be dispersed via the Department of Taxes to businesses that pay rooms & meals or sales & use taxes; and another $152.7 million for businesses and non-profits to be distributed through the Agency of Commerce and Community Development (ACCD) in concert with local, regional, and state economic development entities to businesses and organizations that do not pay rooms & meals and sales taxes. Sole-proprietors who had been excluded from these grants previously can now apply. • $76 Million through Department of Taxes • $152.7 Million through ACCD • $5 million to Women and Minority Owned Businesses • $2.5 million to help Ski Areas obtain PPE, tents and other equipment necessary to open. • $3 million to set up technical assistance resources to help businesses adjust to operating in a COVID environment. • $6.5 million in marketing support. • $2.5 million for working lands enterprises. • $1.4 million for microbusiness programs. • $5 million for arts and cultural organizations • $1.5 million for businesses in outdoor recreation • $2.3 million to help unemployed Vermonters obtain skills training through Vermont State Colleges to qualify for higher paying jobs CRF also went to support our workers with $50.5 million for an expansion of hazard pay to workers who had exposure to COVID-19 to include grocery store workers, contract cleaners, childcare workers and trash haulers among others; and $17 million for an additional unemployment benefit of $100/week for five weeks for workers who qualify. Rural Broadband: The shutdown caused by COVID-19 exposed the digital divide in our state. Students in families without access to broadband lost three months of school. Medically vulnerable people without internet service could not avail themselves of telehealth services. Office workers lacking connectivity—who otherwise could have telecommuted—were out of work.
In 2019 the Vermont House passed the boldest, most innovative policy yet to get high-speed internet service to the farthest corners of our state. The bill (H.513) empowers local municipalities to determine the connectivity solutions most appropriate for their communities, and provides financing programs to get local initiatives off the ground. It funds a technical specialist to support local groups. It explores alternatives such as allowing electric utilities to provide internet service using existing infrastructure. It streamlines procedures so providers can build broadband access more quickly and cost-effectively to our most rural communities.
This year the legislature was able to direct some of our federal corona relief fund dollars to address rural broadband issues: $19.5 million toward line extensions and last-mile builds including fixed wireless and wifi hotspots; "lifeline" internet subscription subsidies; telehealth capabilities; $3 million in support for Communications Union Districts; and funding for a telecommunications planning study.
Affordable Child Care: Access to affordable child care and quality public education is critical to giving all of Vermont's children a fair shot at a bright future. One of the biggest challenges for working Vermont families continues to be access and affordability. This session, the House passed (H.531) and I supported a $10.5 million investment in child care and early childhood education to help address both of these issues. The Senate made some changes, and in the end, we included $7.4 million to fund these initiatives and made a $2 million increase for Reach Up participants in the FY20 budget.
Hemp: Now that the federal government has given the green light to the commercial and recreational growing of hemp, all that remains is for the FDA to define and regulate the consumable products of this wonder plant. In Vermont, most of the interest in hemp is focused on CBD (cannabidiol), an oil with celebrated healing abilities and many devotees. While CBD can have small amounts of THC in it, it's non-psychoactive and is not to be confused with marijuana. The stakeholders in the hemp industry—farmers, chemists, processors, retailers, investors—all want it to be taxed and regulated. Currently, it's the wild west. The success of Vermont hemp, potentially our next artisan beer or cheese, lies in branding a high-quality product with production accountability. Responding to this need, the House and Senate passed S. 58, a bill to create a tiered fee scale for the industry which will pay for the oversight (in the form of three new hemp experts at the Agency of Ag) in the field, in the lab, and in the marketplace.
Creating a Legal Retail Market for Cannabis: In 2014 Vermont legalized cannabis possession and limited home cultivation for adults 21 and older, but no avenue to legally purchase cannabis. I believe that consumers deserve safe access to a tested legal product, and Vermont needs the jobs and tax revenue that retail sales of cannabis and cannabis products would bring.
S.54 creates an integrated license for existing medical dispensaries that would allow them to begin retail sales in spring of 2022. All other cannabis retailers could apply for specialized licenses and could begin retail sales in fall of 2022. The legislation establishes a Cannabis Control Board, excise tax at 14%, and applies the sales and use tax of 6% to the retail sale of cannabis for a combined rate of 20%. Thirty percent of the excise tax revenues will be allocated to prevention activity. The Joint Fiscal Office estimates that the Department of Taxes could incur costs of up to $2.1 million in FY23 to set up the program and that by FY25 the sale of cannabis and cannabis products will generate $13 to $24 million annually in Vermont.
Some key features of the bill include: priority licensing for small-scale cultivators (up to 1,000 square feet); priority licensing for women- and minority-owned businesses; independent lab testing of all cannabis sold to patients and adult consumers; creating a new independent commission to regulate medical and adult-use cannabis and requiring a search warrant prior to saliva testing, which could not be conducted roadside; and that local municipalities that opt-in to host any type of licensee will financially benefit from state-assessed local licensing fees. Because of some of the roadside safety provisions in the bill, it is looking like the Governor is likely to sign the legislation into law.
Workforce Development: In Vermont, there are workforce needs across every industry, especially in health care, construction, hospitality, transportation, and advanced manufacturing. We want to see more Vermonters employed in meaningful skilled jobs through completing apprenticeships, certificates and associate degrees. Our hope is that our work will help employers hire more employees, and employees to get hired in good paying jobs that meet their skills. The House also passed a comprehensive workforce bill (H.533) that will get more Vermonters, especially those in rural areas, into meaningful skilled jobs through apprenticeships, certificates and associates degrees through our Career and Technical Centers, Community College of Vermont and Vermont Tech.
STRONG SCHOOLS, STRONG FUTURE The pandemic made visible the important role that our schools play in our communities. From adapting to new modalities of teaching to delivering meals to our students throughout the crisis, we have seen how our teachers and school administrators have come together to care for all our kids. As schools were preparing to welcome students back to the classroom, we knew that their needs would be more not less, and for that reason we allocated $103 million of our CRF to our public schools including $13.5 million to address HVAC issues. We were also able to provide $28.5 million in bridge funding to help our Vermont State College system.
Ethnic Studies (H.3) With the goal of breaking down structural racism to build a truly just and equitable society, and ensuring that people of all races and genders who live in, work in, and visit Vermont should feel welcome and safe, one of the first proposals the House Education Committee took up in the biennium was the ethnic studies bill (H.3). The law aims to identify structural racism, reduce bias, and build a culture of equity in Vermont schools by teaching students the history of all of us, including ethnic and social groups that historically have been marginalized, harassed, discriminated against, or persecuted. This bill created the Ethnic and Social Equity Standards Advisory Working Group. By June 2021, this group must make recommendations to the State Board of Education on PRE-K–12 educational standards that fully recognize the history, contributions and perspectives of ethnic and social groups that have historically been persecuted, discriminated against and marginalized.
Lead in Schools and Child-care Centers: Lead is a potent neurotoxin that has a harmful, irreversible impact on kids' developing brains. S.40 requires Vermont's schools and child-care facilities to test for lead in their drinking water and provides funding to replace any taps that exceed the action level.
TAKING CLIMATE ACTION For over a decade Vermont has had agreed-upon goals in statute to reduce emissions (established with tri-partisan support), yet we have failed to achieve these emissions reductions. In fact, Vermont is alone amongst Northeastern states having higher emissions today than in 1990. We can't simply establish climate goals and expect to magically achieve them. Climate action will require thoughtful planning and implementation. That planning process and cross-jurisdictional work does not currently happen in VT state government.
Reducing Emissions: In 2019 we took important steps on climate action by investing over $160 million in energy efficiency and weatherization (H.63), public transportation, financial assistance for low income Vermonters to upgrade from a gas guzzler to a fuel-efficient car and buy or lease an electric vehicle. In S.30, we also approved a plan to phase out hydroflourocarbons, a class of greenhouse gases that are 1,000 times more potent than carbon dioxide.
In 2020, despite a veto by the Governor, the legislature was able to pass the Global Warming Solutions Act (GWSA). GWSA will not solve global warming, but it puts in place a comprehensive response to the climate crisis appropriate to Vermont. It sets a required timeline for reducing carbon emissions and focuses strategies to enhance resilience and mitigate consequences of the changing climate. The bill creates a Climate Council of 23 experts and executive agency heads. The Council is charged with crafting a Climate Action Plan to coordinate programs, measurement and evaluation, and also to ensure geographic, economic and social equity. The Agency of Natural Resources then proposes rules to implement the Plan.
GWSA sets an aggressive schedule for these actions commensurate with the challenge before us. But the Climate Council and ANR are not on autopilot. The Council reports back to the Legislature annually regarding progress and recommendations for necessary legislation. The Plan's fiscal impacts are analyzed by JFO and reviewed by legislative policy and money committees. ANR's proposed rules are reviewed by the Council and legislative policy committees prior to undergoing the normal rule-making process.
Importantly, GWSA contains a "cause of action" that allows citizens to hold state government responsible for meeting the obligation to act. But the remedy is limited to complying with the law — there is no provision for monetary damages or penalties — and the State may recover costs and attorneys' fees if the case is "frivolous or lacked a reasonable basis in law or fact."
PROTECTING OUR ENVIRONMENT AND NATURAL RESOURCES Vermonters and the Vermont economy thrive when our state maintains its reputation as one of the cleanest, most pristine places in our nation. This biennium we took up several pieces of legislation big and small to protect Vermont's natural resources.
Clean Water: After several years of wrangling, the legislature put together a long-term plan in S.96 to provide dedicated, ongoing funding to clean up Vermont's lakes, rivers and streams. From all sources, including federal funds, the state will spend almost $50 million in FY20 on clean-water initiatives. And S.49 will ensure that all public water supplies will be tested (and treated, if necessary) for harmful PFAS contamination.
Granting Free Fishing and Hunting Licenses to Abenaki Citizens: In H.716 we voted to right an historical wrong and to honor a treaty and land rights negotiated back in 1796 between the colonists and the Indian Chief King Philip. The legislation provides free hunting and fishing licenses to certified members of the four Abenaki Nation tribal bands recognized by Vermont. This legislation acknowledges the rights of Abenaki as indigenous people to use their traditional fishing and hunting grounds, and this piece of legislation connects to the bigger picture of rights that Native Americans should have, in terms of their cultural and religious freedom in our state.
Plastic Bag Ban: S.113 prohibits grocery stores and retailers from providing single-use plastic carryout bags at the checkout register. Plastic stir sticks and styrofoam food and beverage containers will also be banned, and plastic straws provided only upon request. The bill aims to help businesses by creating one consistent state-wide program, rather than having numerous municipal-based initiatives across the state. Stores can sell large paper bags for 10 cents. This bill takes direct aim at throwaway plastics, which do not biodegrade and can last for hundreds of years in landfills or as pollution in our landscapes and waterways. Over time, this will save all Vermonters money by deferring the need to build additional landfill capacity in the future.
Protecting Our Birds and Waters: In H.683 we voted to protect migratory birds in response to the federal government rolling back of protections that had been in place for 40 years. We also voted to study the interbasin transfer of waters (H.716) so that, based on data and planning, both environmentalists and those who want to develop land will have the predictability of a clear set of guidelines.
Act 250: The legislation that aimed to modernize and reform Act 250 did not make it across the finish line. I know that balanced reforms are needed and critical to both protecting our natural environment and foster thoughtful economic growth and development. I look forward to engaging in that work when we return in January.
CRIMINAL JUSTICE REFORMS AND JUSTICE REINVESTMENT
The enduring legacy of slavery, Jim Crow, redlining, and the disproportionate incarceration of people of color is deeply rooted in our society and state. While Vermont's legislature has pursued many efforts to begin to identify and address implicit bias and access to opportunity, renewed calls for justice have empowered us to take further action this biennium. Through the focused attention of working groups, commissions, caucuses, community partners, and legislative colleagues over the last decade, we were ready to meet this moment with comprehensive legislative proposals. This work is a beginning, and we look forward to continuing our pursuit of a Vermont that works for all of us as we listen and collaborate with Black, Indigenous, and other Vermonters of color more robustly than ever before.
My committee, the House Corrections and Institutions, took the lead on several of the criminal justice reform initiatives. The work is driven by commitment to building a Vermont criminal justice system that is equitable and rehabilitative; a system where sentenced and incarcerated Vermonters have access to due process and services that meet their needs and set them up for successful re-entry and participation in our communities; a system where people are treated with dignity and respect; and a system that ensures public safety.
In recognition of the pervasive nature of white supremacy in our criminal justice system, and the harmful impacts on our state and communities, the House has passed a series of reforms to revise policing practices and use of force standards (S.119), reform law enforcement training (H.124), and address systemic racism and social equity within the Department of Corrections (S.24).
Use of Force and Police Reform: The first step is examining the use of deadly force by law enforcement, creating a consistent policy to limit its use only for the defense of human life, and establishing oversight, education, and evaluation of any force used. S.119 provides a modernization to parts of state law that are more than 150 years old. The standards will clarify what Vermonters expect of law enforcement when it comes to use of force, and ensure that officers are accountable when use of force is inappropriate. The bill sets forth statutory standards for the use of force and the use of deadly force. The Department of Public Safety and Executive Director of Racial Equity will then work out the details of implementing those standards in a uniform statewide policy.
These statutory standards are modeled from legislation enacted in South Burlington, and in other states and municipalities. The bill also draws from, and is consistent with, existing standards in federal and state case law related to use of force.
Public Health, Safety and Welfare Protection: We are in the midst of a statewide and national conversation about how we can reimagine policing for the 21st century. This means reforming the training law enforcement officers receive and updating oversight to ensure our justice system is fair and just.
S.124 directs the Vermont Criminal Justice Training Council to update standards for law enforcement officers and create a process for tracking complaints against officers so police misconduct is held to account. The bill increases law enforcement oversight by expanding the membership of the Vermont Criminal Justice Council to ensure equal representation between the law enforcement community and civilians. New appointees include Vermont's Director of Racial Equity, a mental health crisis worker, a person with lived experience of mental illness, and two members nominated by the Vermont-based chapters of the NAACP. Additionally, membership is expanded to include representatives of the Vermont League of Cities and Towns, the Center for Crime Victims, the Vermont Human Rights Commission, and the Vermont Network Against Domestic and Sexual Violence. The bill seeks to make law enforcement hiring practices consistent by ensuring officer applicants are screened for misconduct as part of the vetting process.
In recognition of the importance of body cameras, the bill mandates that each Law Enforcement Agency (LEA) adopt a Body Camera Policy by January 1, 2022. Facial recognition devices are banned to ensure they do not reinforce bias and harm in the course of an investigation.
The bill also sets forth a new data collection process to include population level indicators that demonstrate quality of life for BIPOC Vermonters. By March 2021, the Government Accountability Committee will analyze and make this data public.
Corrections Reform: We must redefine what it means to be justice-involved in Vermont, creating a system that no longer traumatizes, but creates the conditions for true rehabilitation and successful reentry to communities.
S.24 addresses systemic racism and promotes social equity within the Department of Corrections by focusing on training and supervision practices and shifting DOC's orientation from punishment and surveillance to a human-services approach. The goal is to create a system and approach that is based in inclusive, reparative and restorative practices with a focus on recruiting, training and retaining a diverse and high-quality workforce. S.24 tasks the Commissioner to present a long-term plan and strategy—including the outside expertise and resources needed—to change the way we recruit and train our DOC workforce. The goal is to create a healthy work environment, and a culture of equity and inclusivity within the Department of Corrections. Justice Reinvestment: Despite foundational strengths and progress to improve criminal justice outcomes, Vermont now faces some challenges in continuing to safely reduce corrections populations. We have started to see an increase in violent crime, overcrowded prison facilities, and critical gaps in how people within the corrections system with behavioral health needs are identified and connected to resources. The COVID-19 pandemic has put additional stressors on our mental health and correctional systems. S.338, Justice Reinvestment II, is a significant piece of legislation that came out of my committee. It restructures furlough and parole to ensure better consistency and access to due process; strengthens policies to allow people to earn more time off their sentences for good behavior; strengthens connections to appropriate substance use disorder treatment and mental health services in the community; and develops re-entry housing that better fits the needs of people leaving prison. The legislation also creates a group that includes members of the Racial Disparities in the Criminal and Juvenile Justice System Advisory Panel, the Executive Director of Racial Equity, and members from the judiciary and law enforcement. This Crime Research Group will look at the relationship between race and sentencing outcomes; the effectiveness of our current data collection system in giving us the information we need to make good decisions; and what staffing or resources are needed to support more robust reporting on race and demographics. These policy changes and strategic investments will ensure more successful re-entry for those leaving prison and lower recidivism and re-incarceration rates, which will result in savings, greater public safety and better outcomes. Statute of Limitation Reform: In the case of our most horrendous crimes it can take years until the victim is ready to come forward or new scientific techniques can give law enforcement the information they need to bring charges. But many crimes, even serious ones such as manslaughter or sexual abuse of a child, currently have statues of limitation, allowing offenders to avoid punishment by "beating the clock." H.330 will eliminate the six-year statute of limitations related to childhood sexual abuse. H.511 removes the criminal statute of limitations for manslaughter and sexual exploitation of a minor and extends the limits for several other violent crimes beyond their current standard. Together, these laws give victims greater opportunity to seek justice, better recognizing the complex nature of these specific crimes and giving victims and their families more tools to achieve the justice they deserve
HEALTHY FAMILIES, HEALTHY COMMUNITIES Protecting Reproductive Rights: For more than 40 years, Vermonters have relied on protections offered by Supreme Court case law to support the value of personal autonomy in reproductive health decisions, and citizens of the Green Mountain State have not chosen to limit or restrict them. Vermonters have long recognized that decisions related to reproductive health care and abortion are deeply personal and private, and are best left to a woman and her doctor. Early in the 2019 session the House passed a bill (H.57) to ensure that women's access to abortion continues to remain unconstrained by law with a strong vote of 106-37; the Senate approved H.57 by a vote of 24-6. The lack of a definitive enumeration of reproductive liberty in Vermont's Constitution, the threats to Roe v. Wade being weakened or overturned by a very conservative U.S. Supreme Court, and the cloud of multi-state efforts to erode reproductive autonomy (with more than 400 restrictions in play across the country) all build a strong case for Proposition 5. H.57 bill and Proposition go hand-in-hand to guarantee Vermonters' access to reproductive liberty both in statute and in the constitution. Older Vermonters Act: (H.61) establishes a "Bill of Rights" for older Vermonters, laying out a plan that ensures our elders are "aging well" across the state. H.611 details a system of services, supports, and protections for Vermont residents 60 years of age or older that would ensure their self-determination; safety and protection; coordinated and efficient system of services; financial security; optimal health and wellness; social connection and engagement; housing, transportation and community design; and family caregiver support. The aim is to put Vermont on a path to become the best state to age in.
The legislation requires the Department for Disabilities, Aging and Independent Living (DAIL) to administer officially all programs related to the Older Americans Act, as well as to establish a State Plan on Aging. The legislation sets up a process for registering all business organizations providing in-home services to older Vermonters not covered by Medicaid. The bill creates a Self-Neglect Working Group to provide recommendations regarding adults who, due to physical or mental impairment or diminished capacity, are unable to perform essential self-care tasks. Expanding access to contraceptives: This tri-partisan bill (H. 663) makes contraception more accessible to and affordable for those of reproductive age; ensures VT youth are receiving comprehensive health education in schools; and aims to reduce unintended pregnancies and the spread of sexually transmitted diseases.
Regulating Toxic Substances in Drinking and Surface Water: The House passed a bill (S.49) to regulate polyflouroalkyl substances in drinking and surface waters. Perflouroalkyl and polyflouralkyl substances (PFAS) are used in a wide variety of industrial and commercial processes and are found in everyday products such as non-stick cookware, water and stain repellent clothing, stain resistant fabrics, carpets, cosmetics, firefighting foams, and other products that resist grease, water, and oil. These products are bio-accumulative, highly mobile in water, highly resistant to degradation, and toxic to humans in very small concentrations. Manufacturers continue to produce these chemicals and to produce thousands of alternative PFAS that are likely to continue to pose significant health risks.
PFAS have been found in more than 400 drinking water wells in Bennington County and in private and public water supplies near the Southern Vermont Airport in Clarendon and in a drinking water supply near Shaftsbury Landfill. The bill would establish an interim Maximum Contaminant Level (MCL) for five PFAS (PFOA, PFOS, PFHxS, PFNA, and PFHpA); set deadlines for the Agency of Natural Resources (ANR) to finalize MCL and surface water standards for these PFAS; and require PFAS testing of public water systems. The bill also establishes a public process for ANR to evaluate regulation of PFAS compounds in drinking water; complete a statewide evaluation of sources of PFAS contamination; and evaluate treatment options for PFAS in landfill leachate
Medical Monitoring: S.37 gives people who've been exposed to toxic chemicals through wrongful conduct a "cause of action" to sue the company for the cost of medical monitoring. The bill sets a high standard of proof and applies only to businesses with 10+ employees in the mining, manufacturing, transportation and utility fields, but provides some relief for Vermonters impacted by toxic contamination.
Tobacco and E-Cigarettes: We took strong steps to protect our kids from the risks of smoking and vaping with a three-part approach by: raising the legal sales age for tobacco products to 21 (S.86), banning the Internet sale of e-cigarettes (H.26) and taxing e-cigs at a much higher rate (H.47).
24-Hour Waiting Period on Handguns: The presence of a firearm dangerously compounds the risk of impulsive acts of violence, especially suicide. Waiting periods create an important cooling off window for gun purchasers to reconsider their intentions, which can lead to a change of heart and a saved life. In addition, waiting periods provide additional time for the completion of a thorough background check. S.169 would establish a 24-hour waiting period for the purchase of handguns. Many suicide attempts occur with little planning during a short-term crisis and those who attempt suicide impulsively are more likely to choose a violent method. In addition to helping prevent suicides, this waiting period may also help prevent homicides. Firearms are the most frequently used weapons in domestic homicides and over half of all homicides in Vermont are domestic violence-related. A cooling off period can help prevent impulsive violence in domestic disputes.
S.169 also eases restrictions on the transfer and use of large capacity magazines. Last year, the legislature passed Act 94, which placed restrictions on high-capacity magazines. The law, however, allowed large capacity magazines to be transported into Vermont for use in shooting competitions. But under current law, that authority will sunset in June of this year. S.169 would allow the continuation of the transport of these devices for organized shooting competitions. Without the provisions in S.169, such shooting competitions in Vermont would effectively come to an end.
HELPING LOCAL GOVERNMENT THROUGH THE PANDEMIC
We passed a number of bills to make it easier for cities and towns to operate and address fiscal concerns during the COVID-19 crisis and to give them greater flexibility to conduct meetings and do their work. In addition, the General Assembly passed H. 966 which, among other things, provided $15 million from the Coronavirus Relief Fund to reimburse cities and towns for eligible COVID-19 expenses. Out of the $15 million, $12.65 million will be available to counties and local governments for COVID-19 eligible expenses. Two hundred thousand dollars would be set aside for solid waste management districts' eligible COVID-19 expenses and $150,000 may be used to contract with one or more regional planning commissions to help smaller towns identify and document eligible COVID-19 expenses. The bill also provides $2 million in grants to towns to digitize their land records if they had offices that were closed due to COVID-19.
That's it!! Thanks for reading this far!
Again, it's an honor to be serving in the Vermont Assembly. Please be in touch with any questions or to talk about your priorities for 2021.
Be safe–stay healthy!