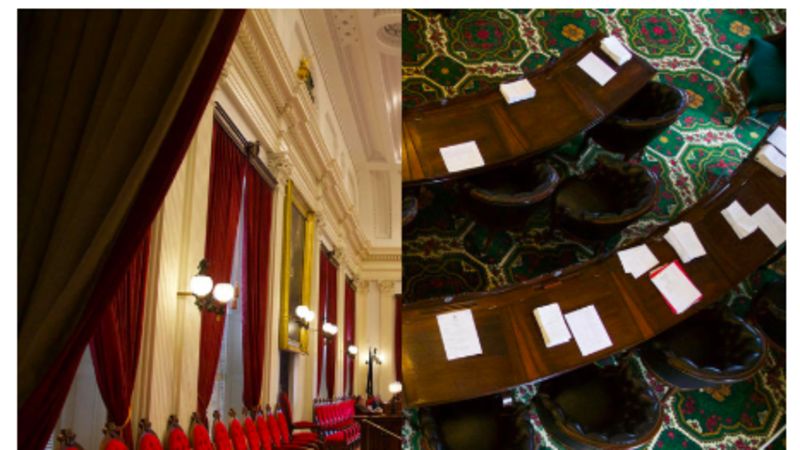 Dear Neighbors and Friends,
The 2020 Legislative Session began this past Tuesday, and it's a great honor to return to work under the golden dome of the State House to represent Guilford and Vernon. As I did last year, I plan to send out regular updates, as well as links to information that may be helpful to constituents in understanding various proposals under consideration.
One of the things that I continue to appreciate at the Vermont State House is the culture of respect for the institution and each other. I will continue my work to listen, debate my colleagues and find common ground so that together we can address the social, environmental and economic challenges to ensure that all Vermonters have access to opportunities and a bright future.
I was excited to share my priorities for the upcoming session with Vermont Public Radio which include policies to address climate change, access to rural broadband and affordable housing and childcare, criminal justice reform and strategic investments to benefit our working families, retain our young people, maintain property values and attract families, small businesses and entrepreneurs to our state. You can listen to the program using the link below (my remarks at 22:00 into the program). https://www.vpr.org/post/legislative-leaders-share-priorities-second-half-vermonts-biennium-0?fbclid=IwAR3ncmacn9TuAQMf6fGToQjFZaAoqotEKyYnDPBdC36LKJ2yn7xCYvCH0#stream/0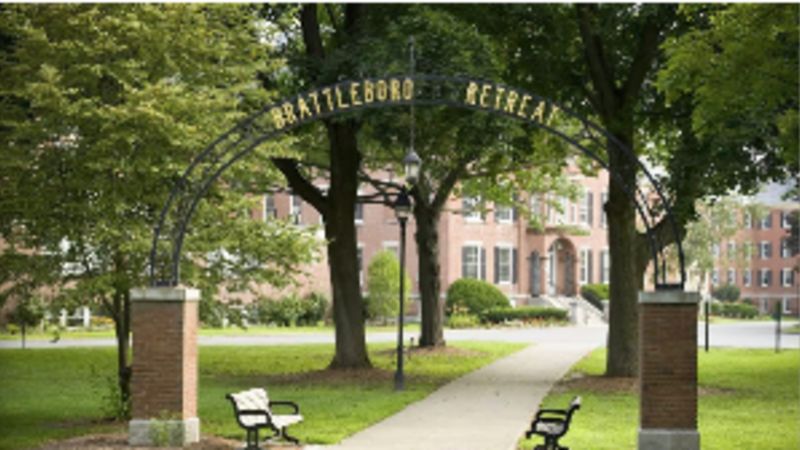 A few days before heading up to Montpelier, the Windham County delegation met with the executive leadership at the Brattleboro Retreat to learn about some unsettling news about the Retreat's financial situation related to multi-year, inadequate Medicaid reimbursements, unexpected census declines, and the increasing cost of contract RNs and MDs due to national and state-wide workforce shortages. We were distressed by statements coming from the Scott Administration and the Agency of Human Services.
The Windham County delegation is proud our region is home to such compassionate care for so many vulnerable Vermonters. The Brattleboro Retreat is an important partner to the State in providing quality, compassionate mental health care to patients from all over the state. It is the only facility in Vermont to provide such psychiatric services for children and is a vital component of the hub and spoke system that is helping address the opioid crisis in our communities. The delegation issued a public statement to support the Retreat. We will work diligently with the Scott Administration to ensure that the the Agency of Human Services will continue to work responsibly, in partnership with the Retreat to find a fiscally responsible path forward for continuing to provide care for all patients.
TAKING CLIMATE ACTION
The issue of climate change, and what we can do to reduce greenhouse gas emissions, is one of the most pressing challenges facing us today. In Vermont we have not been reaching our targets to reduce greenhouse gas emissions. We know that in Vermont the two main contributors to greenhouse gas emissions are cars and heating our homes.
Vermonters are demanding a response to climate change commensurate with the scale of the problem. So, I'm pleased to be joining over 80 legislators as a co-sponsor of the Global Warming Solutions Act, a comprehensive bill that will put Vermont on the path to net-zero carbon emissions by 2050 by turning greenhouse gas reduction goals into mandatory requirements. It gives state government both the authority and responsibility to reduce carbon pollution across all sectors of the economy while building healthy and resilient Vermont communities and prioritizing resources to areas that are disproportionately impacted by the climate crisis.
This bill will be formally introduced next week. I am confident that this legislation will be supported in both chambers. We are less certain about the Governor's support. If climate change is a priority for you, please email Governor Scott and urge him to support the Global Warming Solutions Act.
JUSTICE REINVESTMENT + CORRECTIONS REFORMS
In early December, Seven Days reported allegations of physical and sexual abuse and the harassment of incarcerated women by some correctional officers at the Chittenden Regional Correctional Facility (CRCF). These allegations are extremely disturbing. The Women's Legislative Caucus (of which I am a member) has been focusing on the conditions at the Chittenden facility for a while, and on December 9th we issued a statement.
In the House Corrections and Institutions Committee we are committed to tackling these issues. We will be looking at the training of our officers, our facilities and the policies and practices inside the facilities for reporting incidents. We took a lot of testimony this week from all perspectives on these issues and got an in-depth report from the Council on State Governments on Justice Reinvestment II which went into depth about the strengths and the gaps in our corrections system, and what is driving incarceration rates in Vermont. You can follow our committee's weekly agenda and read the testimony by visiting the House Corrections and Institutions Committee page (https://legislature.vermont.gov/committee/detail/2020/17).
COFFEE WITH COFFEY HOURS
We had great turnout and discussion at my coffee hours last weekend. During the session "Coffee with Coffey" hours will happen on the first Saturdays 10-11AM at the Vernon Free Library and first Sundays 3-4PM at the Guilford Country Store. In March I won't have my coffee hours, instead I look forward to connecting with folks at Town Meeting.
Your feedback is critical to helping me understand how I can bring your voice and ideas to the State House. It's an honor to serve Guilford and Vernon in the People's House. Please stay in touch!